Me and the Feldwebel over a chat.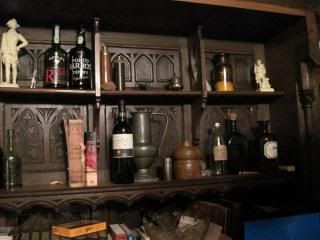 Yes! He (The Feldwebel) made it himself!
Lisa just about to use that bayonet that is sitting in front of her.
Sceptical Mona Lisa
This took place in a house that was once a farm house in Brandenburg, which the Feldwebel has rebuilt. Every thing you see in the room, except the people, have been built by him from scratch. But using the old plans.
Damn brilliant wood worker.